Introducing MicroSites For ProMart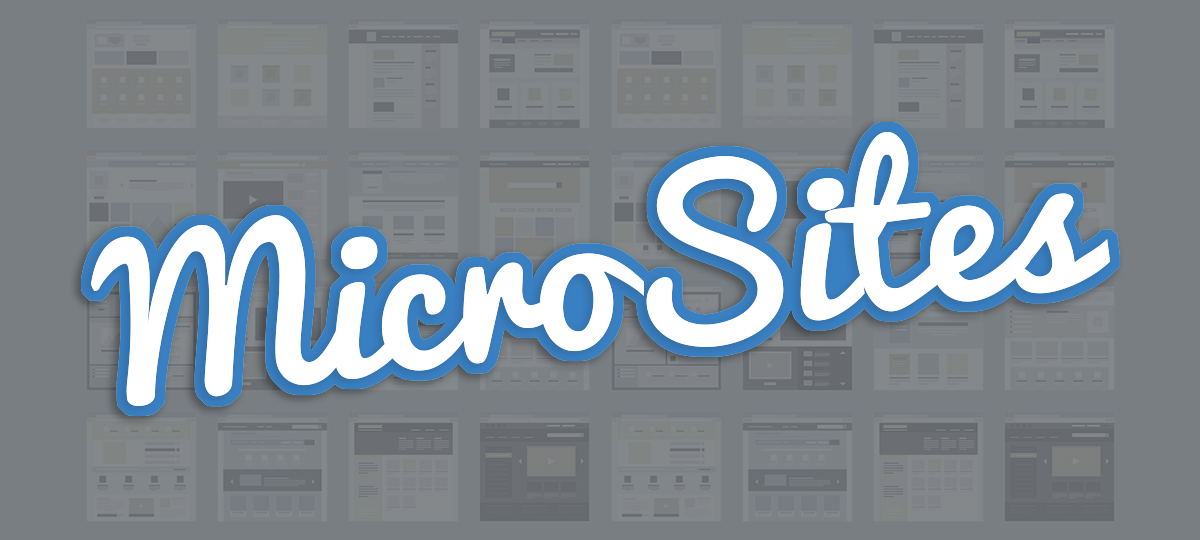 As we draw closer to ProMart 3.0 we are uploading some new features for testing. The first major release in this series of updates is MicroSites.
What are MicroSites?
A microsite is an individual website on it's own domain that you can use for marketing a particular product. This can be useful when you have a specific marketing/email campaign aimed at a specific niche. Or if you want to try out some new optomisation methods without risking it negativly effecting your main domain.
It's also useful if you have a lot of keyword domain names sitting in an account not doing much other than costing you in renewal fees. (We've all been there!)
What Does the Microsite Look Like?
For testing purposes we have only setup 1 microsite template. However once full tested we will be introducing another 10 templates for you to use. We will add to these over time.
We have not included a screenshot as it will change over time as we finish testing. You can however view the first microsite here: http://bangstix.co.uk/
The popup enquiry windows feed enquiries back to your main website where you can transfer the user details into your system and quote as normal.
How Many MicroSites Can I Make and How Much Do they Cost?
As a ProMart user you can create upto 100 MicroSites at no additional cost to your main system. You simply point your domain names to the IP address provided on the setup page and we take care of the rest.
Can PromoNet Build My Microsite for Me?
Yes. For an initial design fee of £100+VAT we will setup, keyword optomise and design a Microsite for you.
Will PromoNet Promote My Microsite with Email Campaigns and Backlinks?
Yes. For a 25% profit share of any orders placed through your microsite we will market it and drive traffic to it.
Can This Be Used as A Corporate Program With Multiple Products?
In short, No. however the MicroSites system is the first stage in development towards this goal. In time it will allow your customers to setup and sell thier own merchandise via their own custom website built from your ProMart system.
How Do I Setup a MicroSite From My System?
This is designed to be incredibly simple. You simply click a button on the product page to load all of the information about that product into a MicroSite setup page.

Once this button is clicked a setup page appears with all the product information preloaded into the page. All you need to do is optomise the text and setup all the various content and meta data for the site, the majority of which is already pre populated.
Although we have not included it in the gallery there is also an area for you to customise the website with your own CSS code and to also add in google analytics should you wish.